I know, it's hard to believe, but last night the Saints joined the elite of European football. However, before any of our Perth-based friends and clients start to wonder if they've been in a time warp and have somehow missed such a momentous occasion, I feel I must explain myself . . .
Last night, a team of ten individuals representing Fifth Ring sat around one of sixty-six tables at the AECC for the second Simmons Sports Challenge. This is an extremely well-organised event (a big thanks to the girls at Simmons for that) which helps to raise a ton of cash for some fantastic local charities. Compered by Alan McInally and Jim 'How come you're so good?' White, it was a night to savour as Team Fifth Ring romped to victory. Each table was allocated a football team to represent and we arrived to find ours was to be the mighty St Johnstone.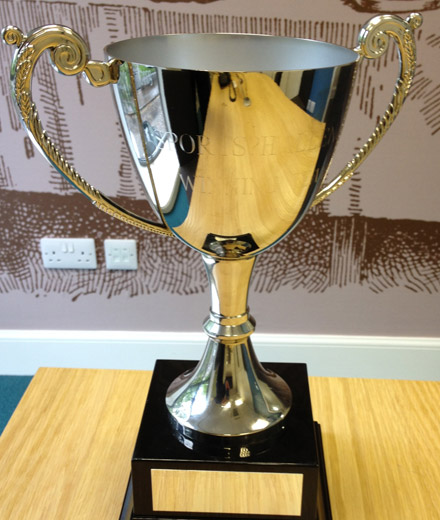 As a Scottish football fan, the number sixty-six shall never again conjure up visions of Bobby Moore, grainy television footage and that Wembley hatrick (well I say hat-trick). No more shall I take the bait of my friends from south of the border when they remind me of how superior they are at the 'beautiful game'. Now all that will come to mind is that night in June, 2013 when it all came together. When ten minds became one. When we put last year's fifth-from-last result behind us (now referred to as our 'practice year').
Yes, we were in the zone. A slightly blurry zone for most of us but a zone nevertheless. Whatever the sport, we had the answers. From equestrian to motor racing and cryptic pictures to observational questions, we coped with everything that came our way – a bit like a Scottish goalkeeper (except for the part about coping).
Having qualified for the Champions League after a solid first couple of rounds, therefore avoiding the humiliation of a Europa League status (again), we grew in confidence with every question. Indeed, the last time I saw our team captain, Mr Phil 'yellow jersey' Allan so animated was when there was a sale on at Lycra World.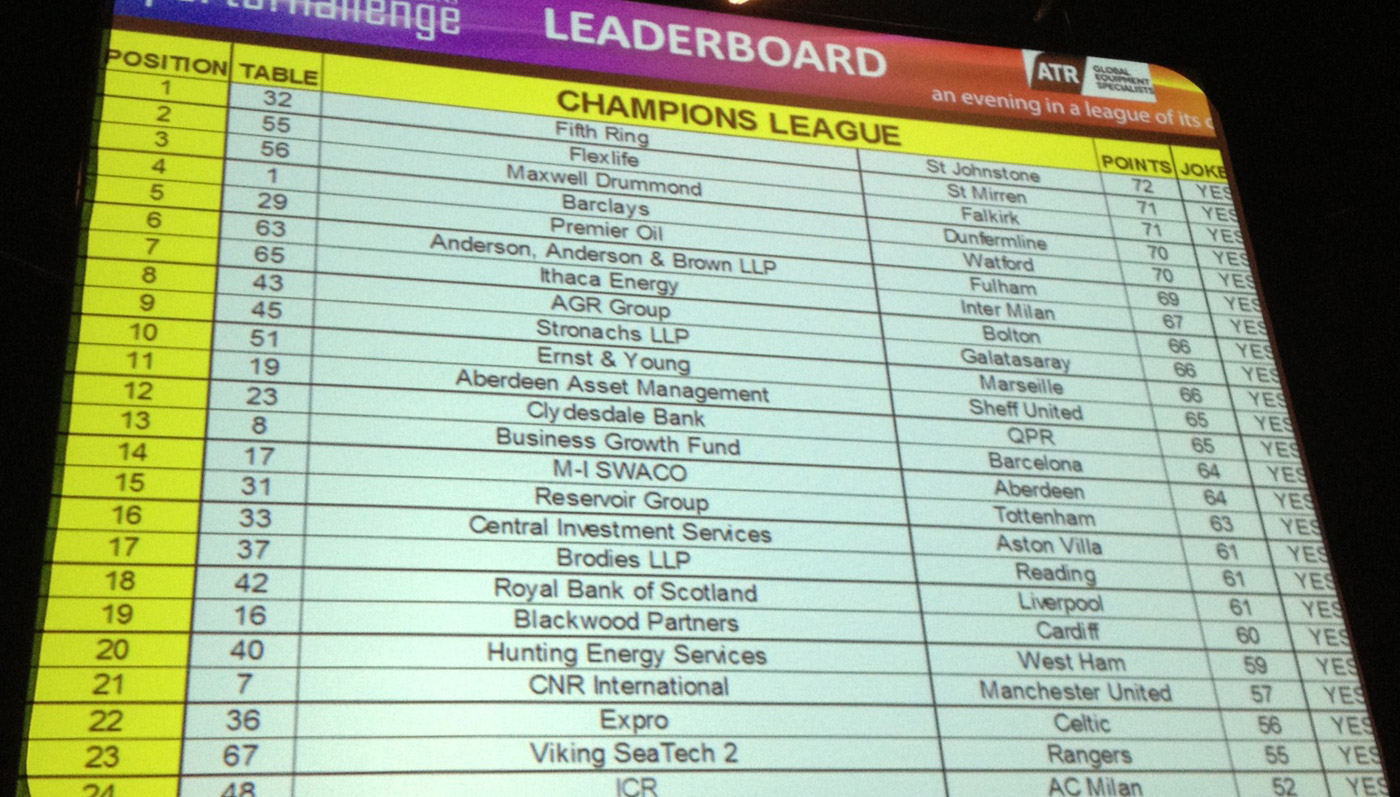 It was a photo-finish in the end, with a single point victory over teams from Flex Life and Maxwell Drummond who put up a great fight. With prizes won, over £100k raised and a great night had by all, there remains only one unanswered question . . . "Do we defend our trophy in 2014 or retire at the top?"
I have a feeling we could probably all answer that one.
Anyway, I must go as that's the St Johnstone chairman on the phone… something to do with an open-top bus. Can't wait.
Andy