The Event: Simmons SportsChallenge 2012
The Date: Thursday 23rd August 2012
The Venue: AECC
The Cause: Monty's Maggie's Appeal & Children's Aid (Scotland)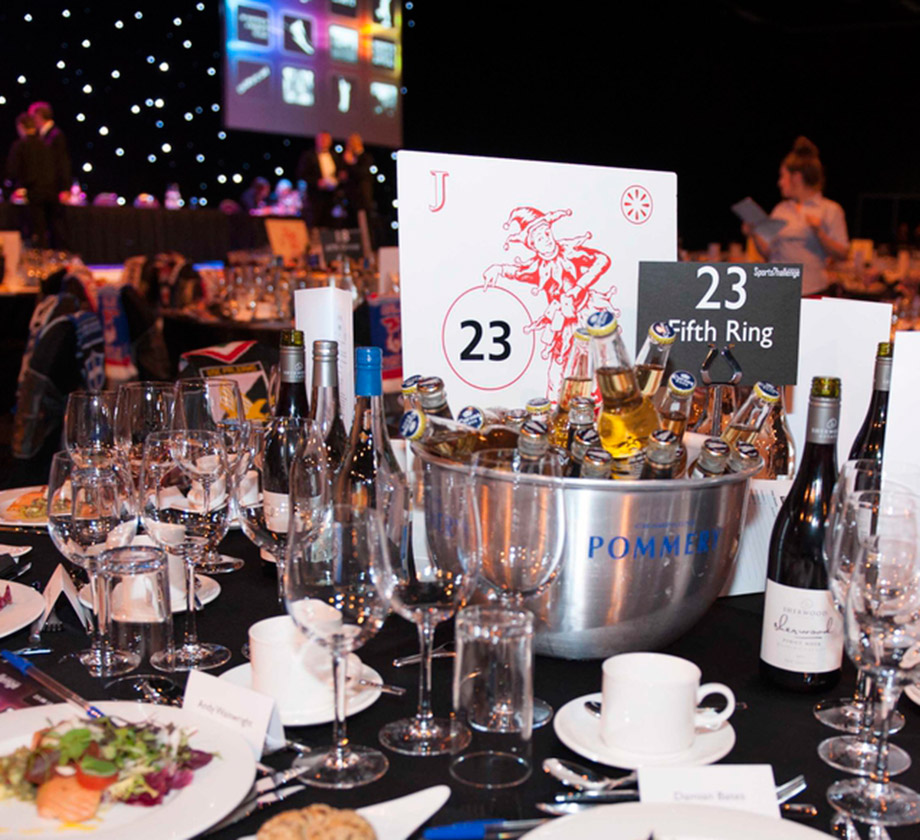 When our Business Development Director, Ian Ord, heard that Simmons had organised a sports quiz to raise funds towards the new Maggie's Cancer Care Centre in Aberdeen, a cause we have been closely involved with for some time now, it seemed a no-brainer to take part. Unfortunately for us it would turn out that the term 'no-brainer' would prove to be very apt – but it's the taking part that counts, right?
Captained by PR Account Manager, Phil 'I hope all the questions are about cycling' Allan it could be said that we took it slightly too seriously as we slowly built our 'dream team' for the evening. Interviews took place, meetings were held behind closed doors and secret handshakes were incorporated for several weeks prior to the event.
Finally, with a team of ten 'experts' consisting of seven Fifth Ringers and three Fifth Ring Ringers (not a phrase I would have been able to say by the end of the night it has to be said) we sat at our table full of confidence for the night ahead. There may have been 60 more "Dream Team' tables packed into the AECC hall but hey, what did they know about sport that we didn't? Lots as it happens.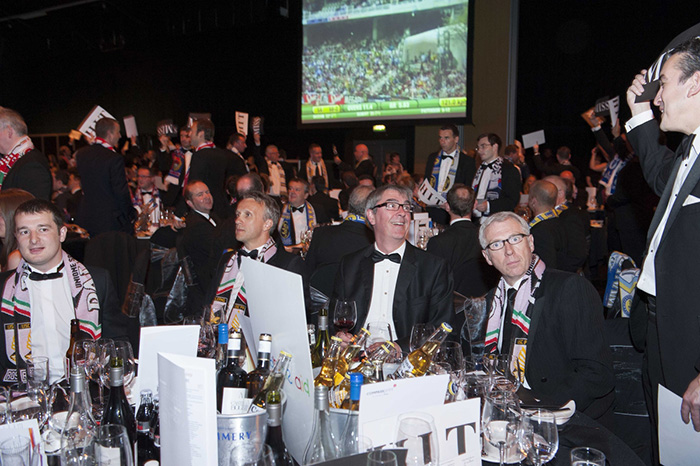 Co-hosted by ex-footballer and pundit Alan McInally and Sky Sports presenter Jim White, the night proved to be a very well organised and enjoyable evening with great food, company and banter. It quickly became apparent that our combined sporting knowledge was perhaps not as good as we had first predicted. This realisation, coupled with the copious amount of alcohol that just so happened to be at our table upon our arrival, may have had a negative impact on our final score however.
As to where we finished? Let's just say it wasn't our finest hour and that our captain, known for his competitiveness, is currently undergoing emergency therapy to cope with the humiliation. Our thoughts are with his family at this difficult time.
In all seriousness though, there was always going to be one winner – and that was the charities who would benefit from the fantastic £80k+ raised on the night – an unbelievable total that has prompted talks of a 2013 Challenge.
We have already decided not to take the event quite so seriously next year. A fact that can be proven when I tell you that all those in attendance want to do it again.