After months of anticipation and preparation, we were finally ready to throw open the freshly painted doors of our refurbished Aberdeen office.
Wednesday 16 January 2013, was a date marked in the diaries of staff, clients and friends of Fifth Ring and the first of three office opening parties.
We were all excited to show off our modern office space and with serene background music playing, and wine and canapés on display, we could have been ready for the MTV Cribs film crew to burst though the door.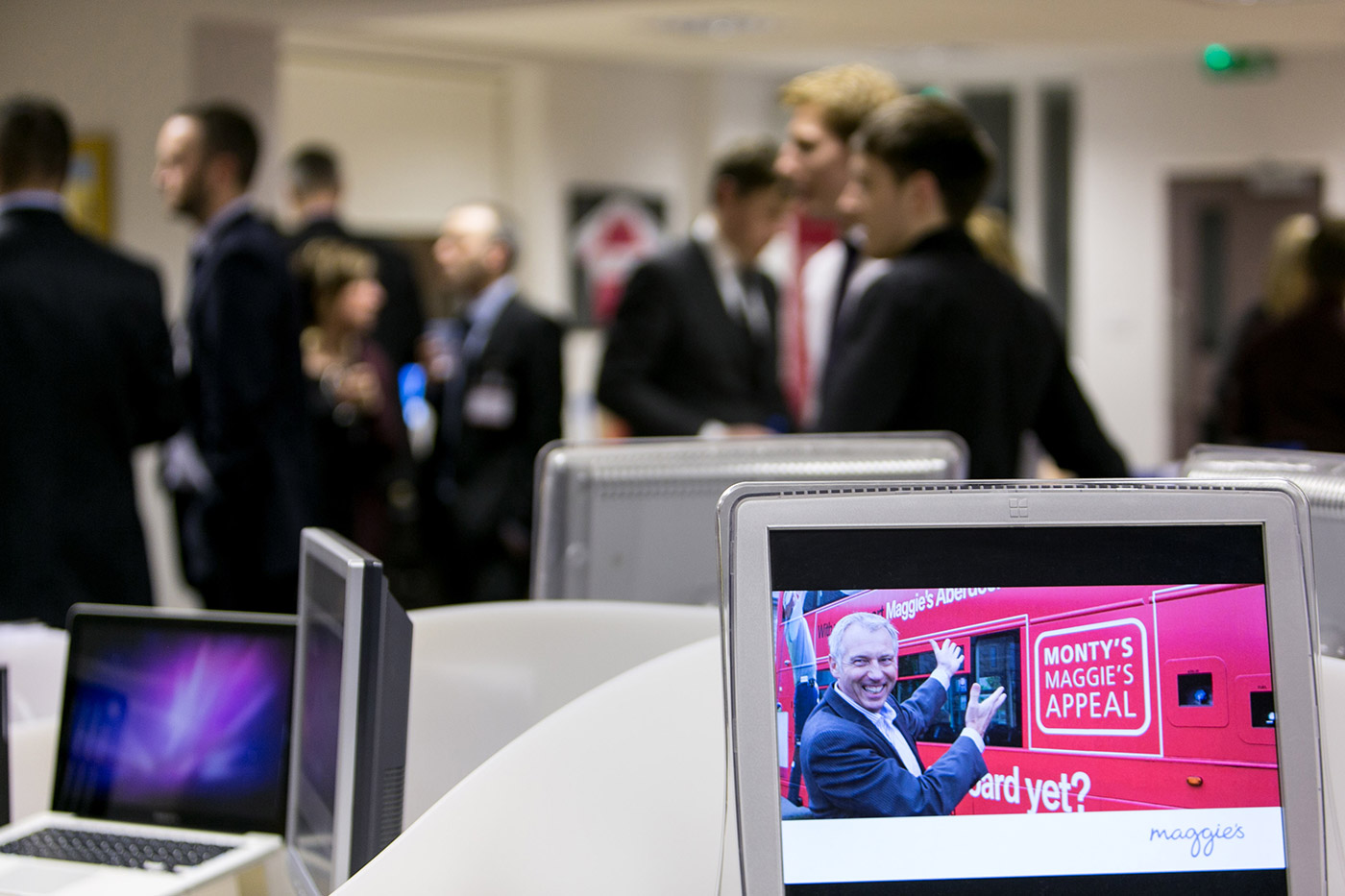 Our glamorous guests were greeted with a glass of wine or home-made pink lemonade and mingled with colleagues across all departments. They were taken on individual tours around our quirky workplace and into our meeting rooms with a twist, each with a theme from one of our global offices.
From the outside, they appear to have a very normal lettering system, a letter marked on the door, like many other meeting rooms. But this is no ordinary place (we are in the Fifth Ring world after all) and inside, a hidden meaning is revealed.
The 'B' room has a black and yellow colour scheme with a stripy carpet, hexagon shelving, and hexagon graphic to suggest a beehive – a 'hive of activity'.
The 'C' room is homage to our work with the offshore industry featuring Japanese wave/sea illustration by Hokusai. This further relates to the Japanese origins of the Book of Five Rings, the inspiration behind the company name Fifth Ring.
And the 'T' room, the all-round favorite, is an Alice in Wonderland tea party theme. An enormous Mad-Hatter's tea party graphic adorns one of the walls, an appropriate Lewis Carol quote, and the bad but oh so good gigantic tea cup filled with all your favorite childhood candy.
Our 'W' room has a wall of mirrors, ensuring anyone who enters is greeted by a vision of themselves – a double you.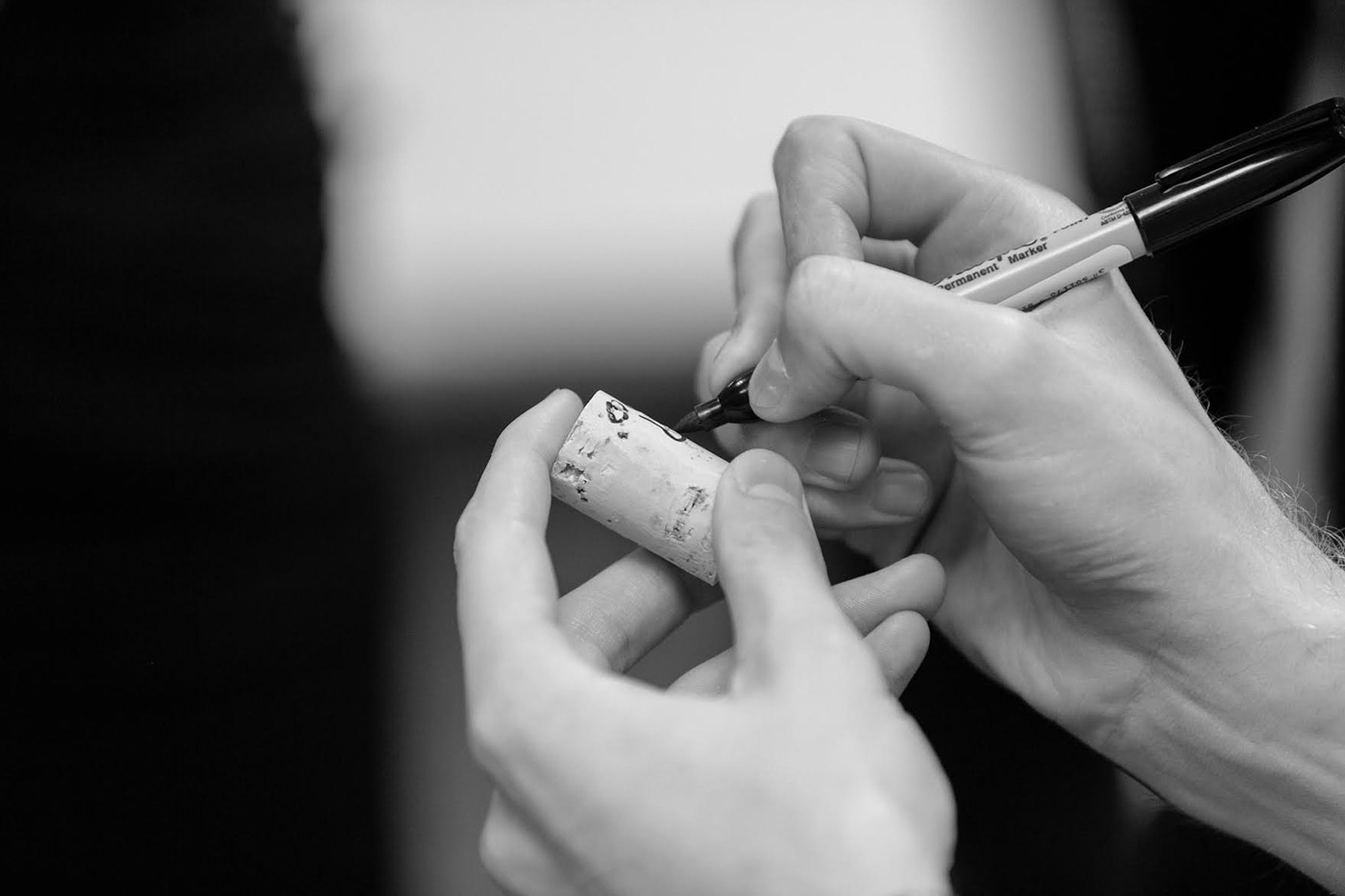 Different wines and tasty foods from around the Fifth Ring globe were on offer to sample. Mini-cheeseburgers with crispy bacon pieces to represent the American office, various Asian delicatesses such as beef satay for the Singapore office, and breaded haggis balls for us in Scotland.
The newly 'dolled-up' office was ready to be shown off again on Thursday night and was equally successful with compliments all round.
Friday was an evening for clients and friends of the company and was a chance for all to really let their hair down. Sushi tasting, canapés, as well as an endless supply of wine and beer culminating in an eagerly awaited performance of our in-house band – Riff Thing and The Ringettes.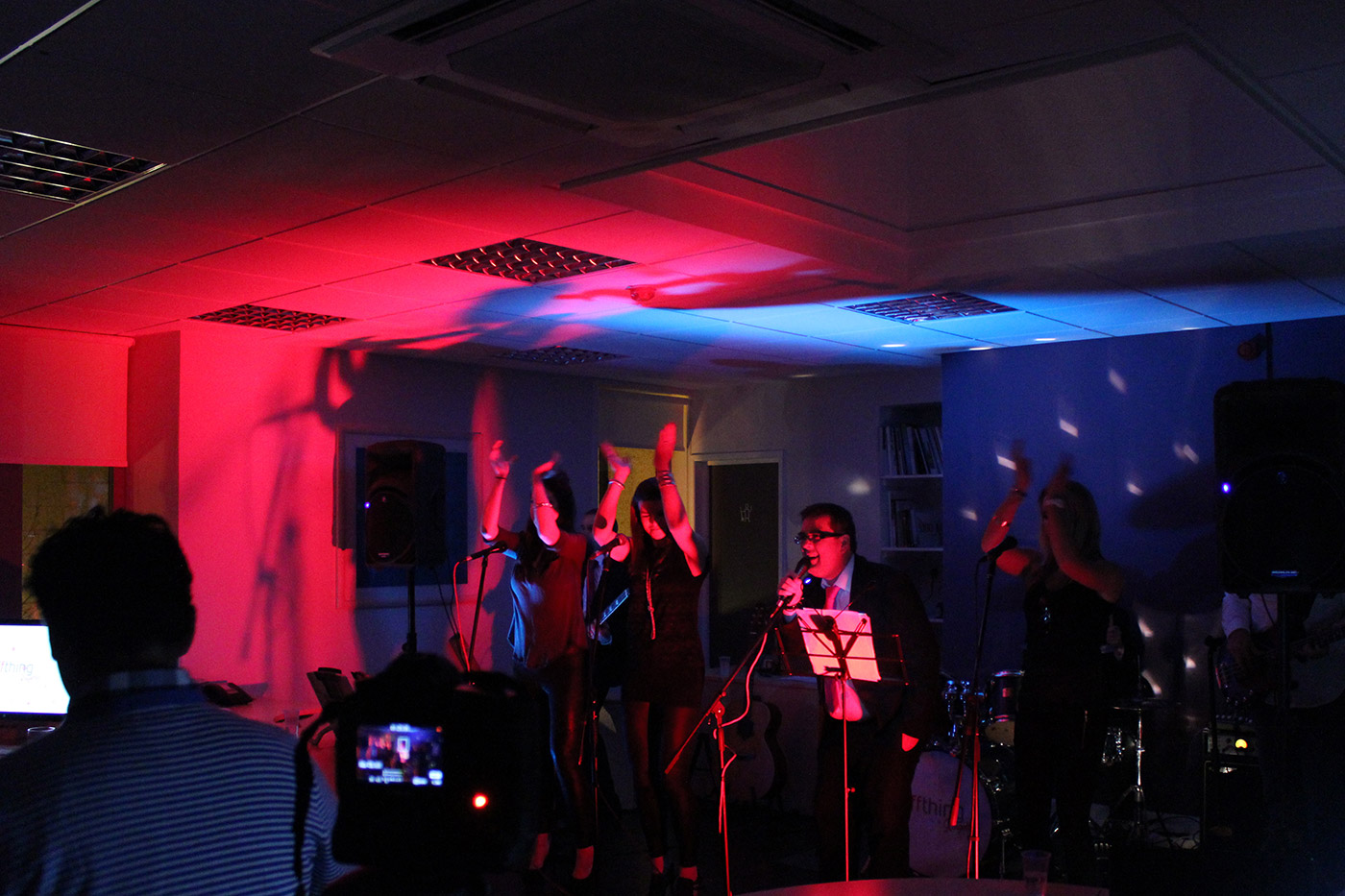 As a member of The Ringette trio, life has been hectic, snapped off guard by our in-house pap, Daniel Parlitu, and negotiating tours of adoring clients. But that's the cost of fame.
In all seriousness though, Riff Thing and The Ringettes' performance appeared to be tolerable, although the same thing may not be said for some of the karaoke later on that evening.
Over the three nights, our guests departed – hopefully – with a strong desire to return for future events – who wouldn't with its London chic feel, spotless environment and copious supply of exotic refreshments?
The night gave everyone the chance to witness the creativity and imagination of our team in producing a truly unique space; ladies and gents welcome to the world of Fifth Ring!