The Northern Lights is a technology conference held in Aberdeen every autumn with a straightforward objective – 'to inspire geeks of all creeds to better themselves and their community'.
I had three main objectives when I joined the organising team this year: to help increase the attendance, to make sure the event looked good, and to retain the friendly community atmosphere that everyone loved about previous years. Thanks to support from Fifth Ring we had a refreshed visual style, conference banners for the first time, and custom lanyards for all attendees. Owen did a great job of the creative work, refreshing the look of the event while staying true to the character.
Thanks largely to a great speaker list, this was the best attended Northern Lights yet. We even ran out of lanyards.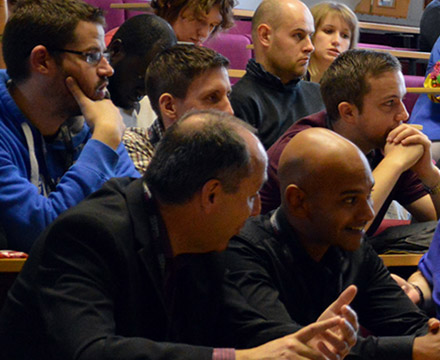 Openspace
We introduced 'openspace' to the conference for the first time. Openspace borrows from events like Barcamp and other 'unconference' formats. As organisers we provide the time, space, coffee and structure to allow attendees to discuss topics related to the theme of the conference. The participants provide the topics, propose sessions, and self-organise into groups. This moves away from the 'listen to the expert' format, and relies on the enthusiasm and expertise of the attendees to drive interesting conversations.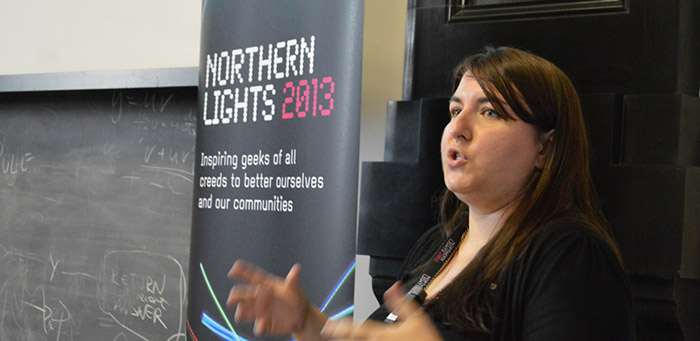 In around an hour and a half we covered eight topics ranging from mental health monitoring to enterprise toolchain optimisation. By breaking the wider group into four rooms we gave space for people to meet each other, and allowed plenty of room for attendees to discuss issues with our speakers. This change in format following lunch, before a closing trio of talks, energised the attendees and removed the dreaded 'post-lunch' speaking slot. Getting people on their feet and instead of listening helped us avoid a slump in energy towards the end of the day.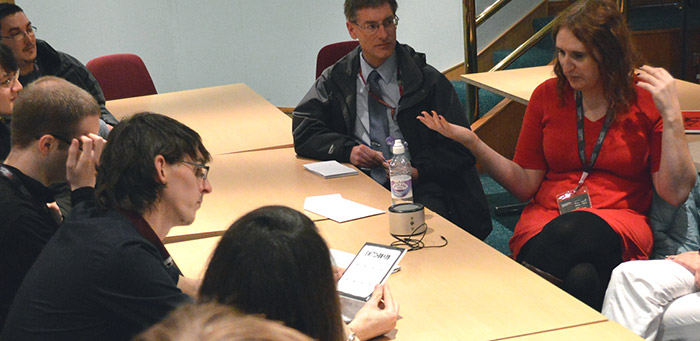 After nine hours of talks and discussions and well past the scheduled end of the conference our closing keynote speaker paused her talk and asked a simple question "I could end now, or carry on. Do you want to hear more?" At 6pm on a Friday around 80 software developers unanimously voted to hear more.
This goes to show that we have a great tech community in Aberdeen and it was a pleasure to help them get together for a day.