The 2013 Eloqua Experience saw some of the greatest B2B modern marketers come together for an intense two days of knowledge-sharing, learning and great networking.
Leading marketing automation provider Eloqua sought to enlighten delegates with a programm that would help us first Imaging It, then See It in action, show us how to Do It and finally how to Achieve It, before providing in-depth best-practice and education sessions.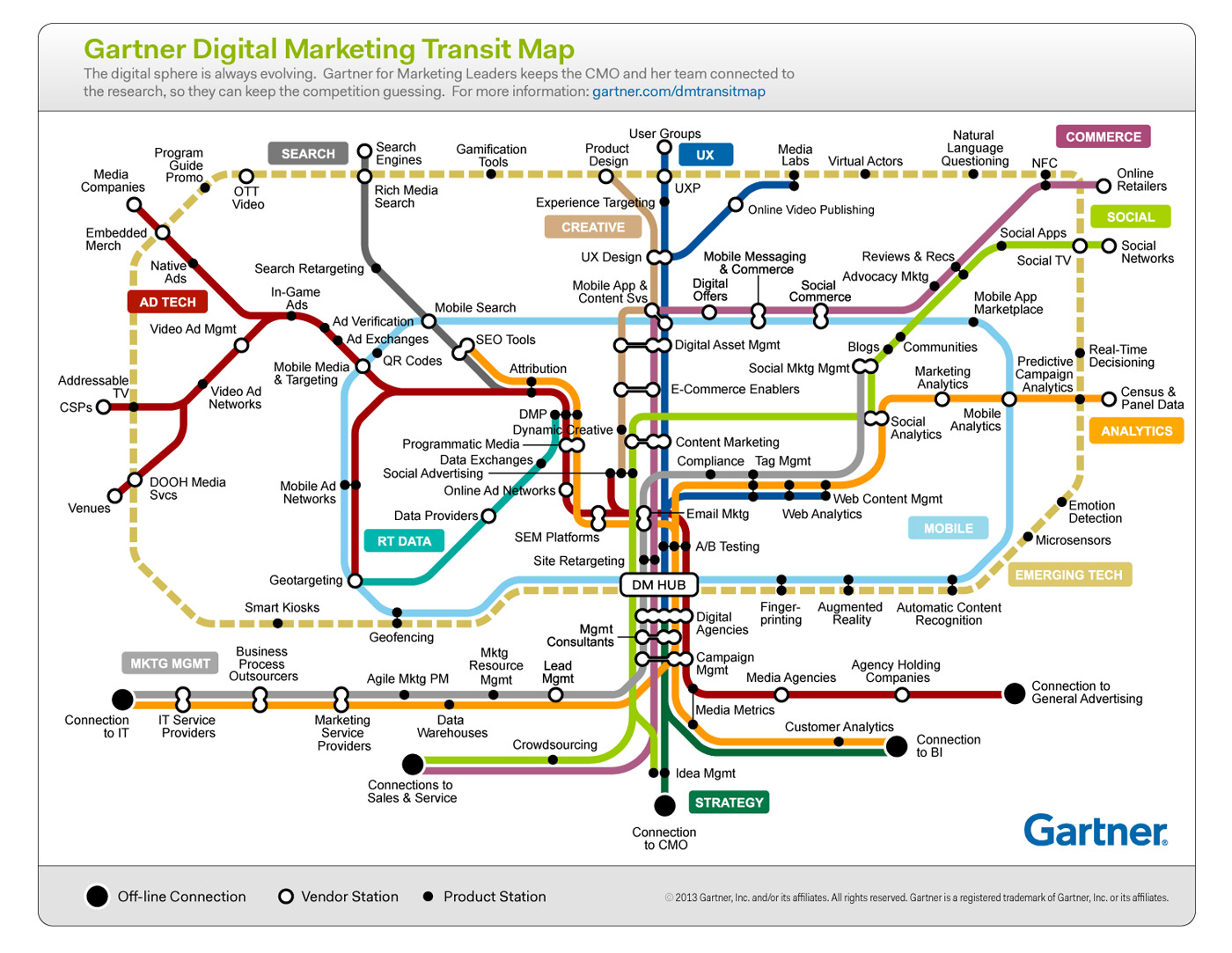 Alex Shootman, Senior Vice-President, Eloqua Global Sales & Alliance (@shootman), spoke passionately about being a modern marketer and the importance of engagement across owned, bought and earned space in the marketing ecosystem. This marketing road map he shared with us shows just how complicated our working landscape can be across these three spaces . . .
The scale of marketing's job and the variation of channels has changed, but there are fiveTenents of Modern Marketing that haven't completely transformed, but are evolving for the future…
1. Target – What customers do is more important that who they are. Who they trust will become even more important for marketers wishing to target the right people
2. Engagement – Share dynamic content through the channels customers use, delivering it where and when the customer wants it
3. Conversion – Marketing and sales must alight to define the buyer journey, and soon we'll need to deliver real-time buyer info to the appropriate channel
4. Analytics – A greater need to report on the buyer, channel performance and appropriateness of content. In the future we'll also need to predict it!
5. Technology – We must focus on buyer profile, be open to integration and become even more intuitive
I'd like to introduce you to . . . Modern Mark and what he has to say about modern marketing:
Dare to be Triviala
A real EE13 highlight was the keynote speech given by Rory Sutherland – Vice-Chairman of Ogilvy Group UK (@RorySutherland). Incidentally, Rory began his career as a not-so-great account manager, swiftly moving into copywriting in his early career (I'm now expecting big things of our copywriter Sian!).
Rory identified three 'sweet spots', that's the technical term of course, for marketers:
Technology | Psychology | Behavioural Economics
Now that's behavioural economics not just economics, as Rory believes marketing would be better off if it stops toeing the line with finance and economics – suggesting that pure economics can't be applied to real-life situations, therefore making all models wrong . . . some of them even dangerous! A brave statement don't you think?
I should probably reorder Technology | Psychology | Behavioural Economics to Psychology | Behavioural Economics | Technology as Rory tells us that, "People haven't changed, before you get to know new media, start by understanding people and human nature better". Only then can you start to understand one of the most important aspects of any buying decision . . . context.
I'll finish with a great example provided by Rory. When ordering a soft drink in a bar or restaurant the likely choices are fizzy juice, perhaps orange juice or even apple juice. When on a plane, what's one of the most popular soft drinks? Tomato juice! Something many people wouldn't even think to order in a normal situation, but in the context of air travel, it becomes a favourite tipple. Knowing the context in which your product/service is bought and consumed can have a profound impact on your marketing efforts and your bottom line.