Think you've never heard of a challenger brand?
If you've not heard the term, you'll most certainly have heard of some of the companies who have taken this path. Ocean Power Technologies and Seal-Tite International are but a couple of examples of energy brands that have changed the game, raised the stakes and risen to the top of their field as a result.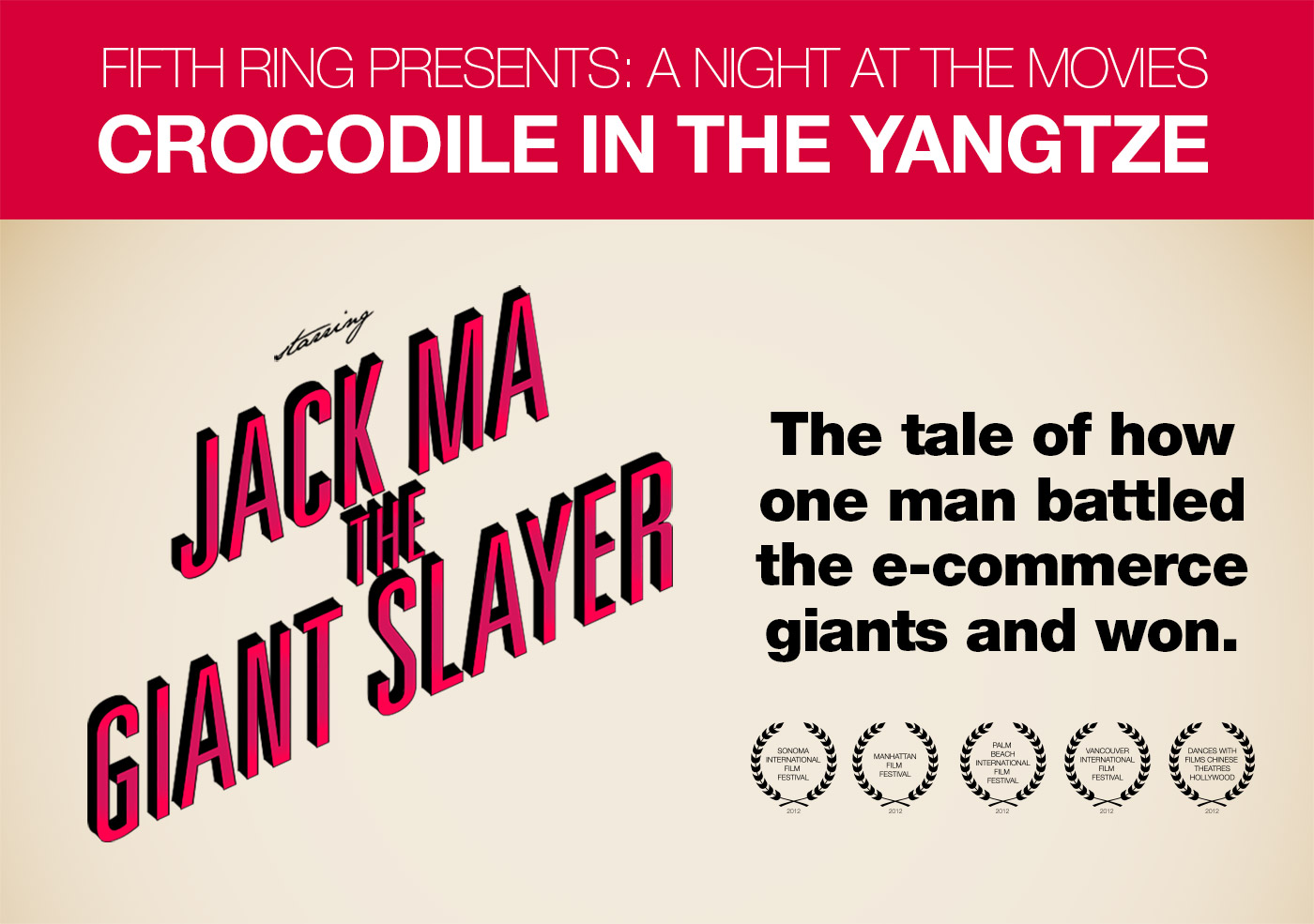 Even in highly competitive marketplaces, brands with the right outlook can make waves. These organisations have the vision and commitment required to redefine their market position by altering the entire competitive environment in which
they operate.
To highlight the huge potential of this approach to our clients, Fifth Ring hosted an exclusive screening of an award-winning film detailing the ascension of one of the world's most successful challenger brands. Despite having never been issued on general release in the UK, 'Crocodile in the Yangtze' has taken international film festivals by storm and even made it on to the educational film lists for Harvard and MIT. Such is the commercial influence of the tale, it has also been specially screened for management teams at LinkedIn and Amazon.
The film follows the career of Alibaba.com entrepreneur, Jack Ma, a pioneer whose methods have inspired many to follow in his footsteps and launch successful challenges against their giant brand rivals. From humble beginnings as an English teacher working in China, Ma has risen to the top of the e-commerce world, revolutionising China's relationship with the internet and beating some of the the biggest names in online sales at their own game.
Facing every challenge presented to him, from the political to the personal, and learning from mistakes along the way, Ma's focus, commitment and inherent understanding of his homeland led him and the Alibaba team to success in its battle against Ebay.
Ma successfully identified the right moment to enter the Chinese market, establishing Alibaba even before Ebay made its move eastwards. When his American competitors did arrive, Ma held fast to his belief that the investor-driven American model with its short-term financial targets was not a good match for the Chinese ethos. He continued to play the long-term game by slowly building trusting relationships with customers, for example by keeping the site free of listing fees and introducing social features. This long-term strategy, while not immediately profitable, paid dividends overall. Last financial year Ma's global companies made over $170bn; more than Amazon and Ebay's global
figures combined.
Alibaba.com is a prime example of a Challenger Brand; one that is willing to take on established industry leaders and cut out a niche for itself. The underlying premise is to consider your business model and market from a new angle, shifting the paradigm and positioning yourself as a leader, not a follower.
While being a challenger doesn't always mean taking on the biggest companies in the world, instilling challenger philosophies into your communications will differentiate you from your competitors. And this differentiation is the key to business success.
If you'd like to know more about challenger brands, get your questions answered or request a copy of our guide 'Is Your Brand a Challenger' please get in touch.