More than just a job board or social network for the business community, LinkedIn is an ideal platform for individuals and companies to increase their online presence. With two new users signing up every second, by the time you get to the end of this blog post, 120 new users around the world would have joined the network.
We recently had the opportunity to visit the LinkedIn Singapore office, courtesy of the Institute of Public Relations Singapore. Aside from the fantastic view of the Marina Bay area, the office also hosts a Ritual gym, game room, and a well-stocked pantry. (buffet lunch is provided for their 200+ employees) With an office space like this, what's not to love!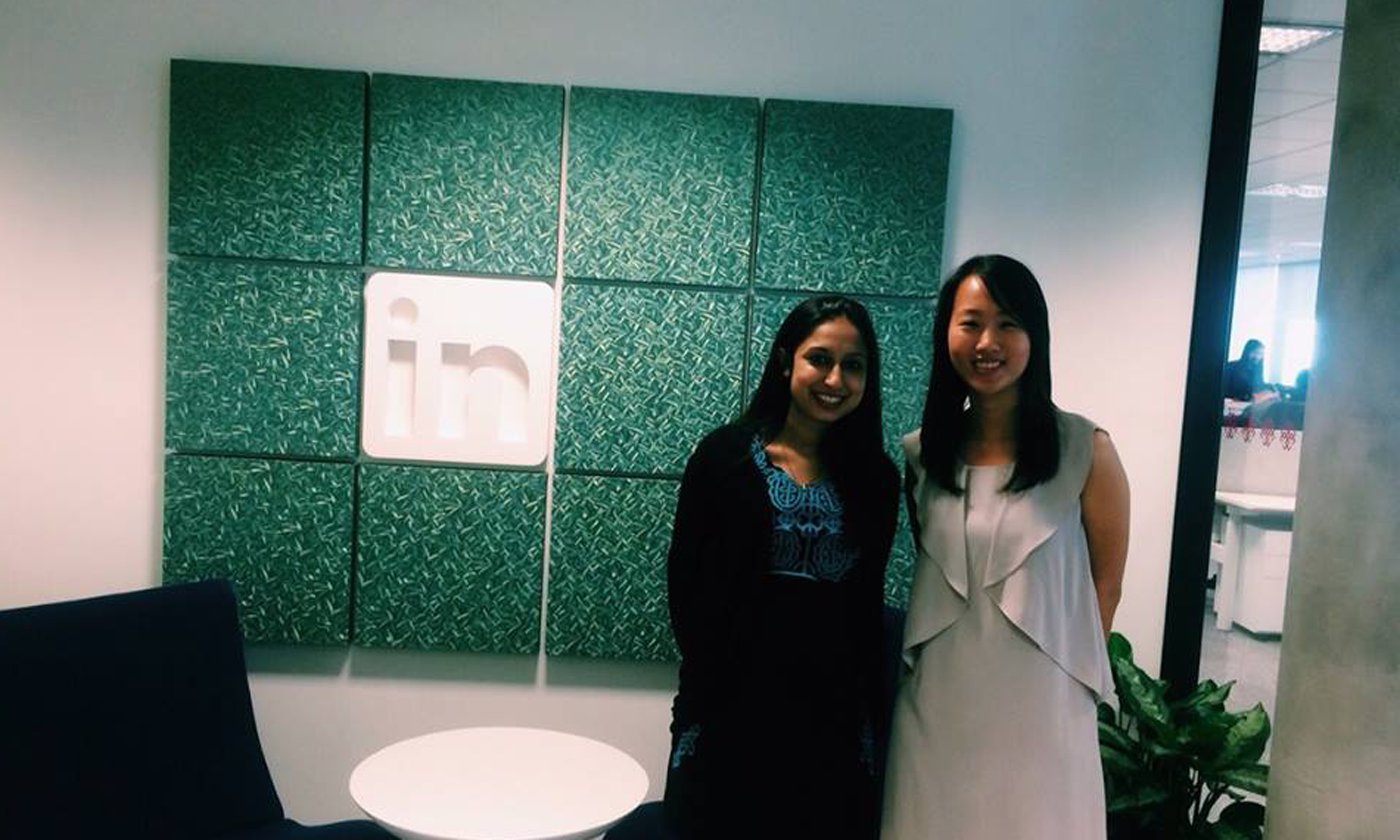 Here are my top three takeaways from the visit:
Quality over quantity
Should you always accept that new connection, or someone else's endorsement? The people you have in your network and the type of endorsements you hold are a reflection of who you are as a professional. It is perfectly fine to be a bit stingy with who you allow into your network, or rejecting endorsements for skills such as 'organisations', which may not add value to you. Sometimes, less is more.
Personalise, personalise, personalise
When connecting with someone new, never use the generic invitation message. Be real, be personal, just like you would when meeting someone in person.
For companies, share updates to a targeted group with appropriate messaging. Target by company size, industry, function, geography and more. For example, say you're sharing a marketing whitepaper, with the following message 'A must read for MNCs: The power of storytelling'. Just by replacing the word MNCs with SMBs, and directing the same content to small and medium businesses, engagement and click-through rates will increase. Reach your desired audience with personalised messaging.
Be active
Like, comment, share, and repeat. Engage on LinkedIn just as you would any other social media platform. Connect with existing and future employees, show off awards and accolades, and demonstrate how you differentiate yourself from the industry.
With personal and corporate identities somewhat intertwined on LinkedIn, companies can encourage employees to be brand ambassadors by sharing company updates to their personal network.
Implement quality control, personalise messages and be active: three tips to reap tangible benefits direct from the experts at LinkedIn!