Water is a basic need, often one that we take for granted. But in other parts of the world, clean, safe water is not so readily available to 768 million people. There are some devastating statistics, with the knowledge that every 20 seconds a child dies from a water-related disease, and over 2.75 million people die from diseases every year because of unsafe water.
With this in mind, and with Fifth Ring employees requiring brain power to perform at their very best throughout the work day, we invest in water coolers from AquAid!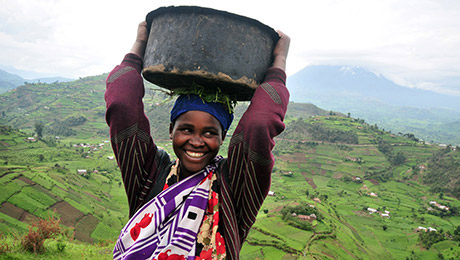 AquAid are partnered with The Africa Trust, who work to bring sustainable solutions to poverty in Africa. Funds are raised to catalyse projects by establishing supplies of clean productive water, improving sanitation, providing help to pay for school fees, the improvement of clinics and the operation of orphanages. So not only do we ensure Fifth Ringers in Aberdeen are hydrated, we've now got an 'Elephant Pump' being installed in a north-eastern province in Zimbabwe, Africa on our behalf.
We know that this will make such a big difference to the lives of those who are in great need of clean, fresh drinking water and will improve the quality of life for those who will now also have access to our well.
If you want to learn more, watch this video clip from the Managing Director of AquAid, Paul Searle who clearly explains what AquAid aims to achieve and how it has worked to improve many, many lives.