In 2010, in the throes of the Great Recession, I chose to make a seismic shift in my career.
I crossed over from the glitz and glamour of B2C marketing into the yeoman's work of B2B marketing. I was hired to inject a B2C mindset into a challenger brand in a B2B industry. In preparation, I read up on the B2B marketing thought leadership at the time. It was less than inspiring. To wit:
"A B2B purchase is based more on logic … a consumer's purchase is based more on emotion," read one article. "If I have a B2B client they will be most interested in the feature of the client which is moisturizing the skin. If I have a B2C client they will be most interested in the benefit, which is relief of itching skin."
This made my skin crawl, not itch.
As a marketer with both B2C and B2B stripes, and now leading marketing and business development efforts for the premier independent business marketing agency in the country, I believe the influence of B2C marketing on B2B marketing to be undeniable, paradigm-shifting and permanent.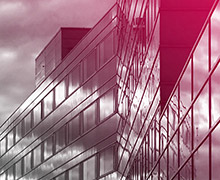 B2B marketing is both logic and emotion. Both right-brain and left-brain. Thinking and feeling. Business and pleasure. Professional and personal. Why? Because the B2B marketing game has been raised, thanks to the impact of digital technology on our ever-blurring personal and professional lives. And the importance of the influence of the personal on the professional cannot be overlooked.
As business marketers, we need to borrow from the B2C marketing playbook to win this new game. Here are two steps to help you think like a B2C marketer for your B2B business and clients:
Step one: Customers are consumers
In the B2B world, "consumer" used to be considered a taboo word. B2B marketers experience longer sales cycles, their products and services are more complex, B2B customers are not impulse- or status-driven consumers, etc.
While there is truth in all of this, the role of digital technology has raised the expectations of B2B customers, who are accustomed to the ease-of-use, transparency and service level they experience as consumers in their personal lives. Professionally, B2B customers have the same expectations of the ease of doing business as they do as consumers.
B2B companies' websites are becoming more useful, usable and pleasant experiences. Purchasing technologies are decentralizing to enable customers to purchase for themselves based on negotiated contracts. Members of the value chain are providing better customer service through customer relationship management (CRM) software. Add mobile and e-commerce to the mix, and there's no going back.
Digital technology can rightfully claim to have transformed the way B2B companies market and serve customers forever. One could argue that the game has changed so much that B2C now means "business-to-consumer" and "business-to-customer."
Step two: B2B brands have feelings, too
At the core of brand building is the need to create an emotional connection with your audience. Traditionally, B2B marketers have focused on business value to differentiate their brands; therefore, B2B purchase decisions are rational and logical, right?
To test that hypothesis, in a landmark 2013 study, Google and the Marketing Leadership Council of the Corporate Executive Board (CEB) worked with marketing research firm Motista to survey 3,000 purchases of 36 B2B brands across multiple industries.
The study found that not only did the B2B brands drive more emotional connections than B2C brands but "they weren't even close." On average, B2B customers are significantly more emotionally connected to their vendors and service providers than consumers.
Why? It's a question of risk. When a personal consumer makes a bad purchase, the stakes are pretty low. You can return it or have a heart-to-heart with your disapproving spouse. Business purchases, however, have much more riding on them. Millions of dollars at stake. Business performance goals met or not met. Potential promotion or job loss. As Julia Roberts said in Erin Brockovich: "Not personal?! That is my work, my sweat and my time away from my kids! If that's not personal, I don't know what is!"
B2B marketing is B2C marketing plus. It's deeper, richer and more complex. These are considered purchases, not impulsive ones. Digital technology has raised expectations of B2B customers to enjoy the same user-friendly experience, quality service and information transparency they have as consumers. This blurring of the customer and consumer lives has been enforced by the acknowledged importance of emotion in B2B purchase decisions. People in businesses are influenced by emotion just like consumers — even more so. The B2B marketers who embrace this B2C mindset will enjoy greater professional — and personal — rewards.
Bader Rutter are a partner agency of Fifth Ring through BBN.